LETTERKENNY GAELS
Underage Academy
Join our sport club's underage academy and become part of a supportive and inclusive community of young athletes
Gaelic Football
Under 6's Boys and Girls
Ronan - 086 31 79 459
Boys
2016's Aidan 083 86 00 477
2015s John 086 06 69 942
2014's Declan 086 07 51 980
2013's Donach 086 77 43 068
2012's Ronan 086 31 79 459
2011's Keith 085 70 85 339
2010's Darragh 086 36 72 774
Girls
2015's Johnny 087 78 04 737
2014's John 085 72 06 106
2013's Ursula 085 70 85 223
2011's Brian 087 22 82 386
New players are always welcome!
Hurling/
Camogie
If you want to join our hurling/camogie academy or have questions, please do not hesitate to call our coaches. They will be happy to help you.
Stephen Doherty - 086 07 63 903
Jason Toby - 083 45 77 762
Equipment is provided for beginners, so bring just a bottle of water.

New players are always welcome!
Learn from our helpful and seasoned coaches.
Underage Football Nursery and Football Academy Since fielding their first underage football team in 1996, the Letterkenny Gaels GAA Club Nursery and Underage Football Academy have gone from strength to strength.
Hundreds of Boys and Girls from age 4 up to 18 take part in training, non-competitive GO games and underage leagues and tournaments representing Donegal's youngest GAA club throughout the county all year round.
During the summer months, our state-of-the-art clubhouse and training fields at Pairc na nGael are a hive of activity, with underage boys' and girls' games and training taking place seven days a week.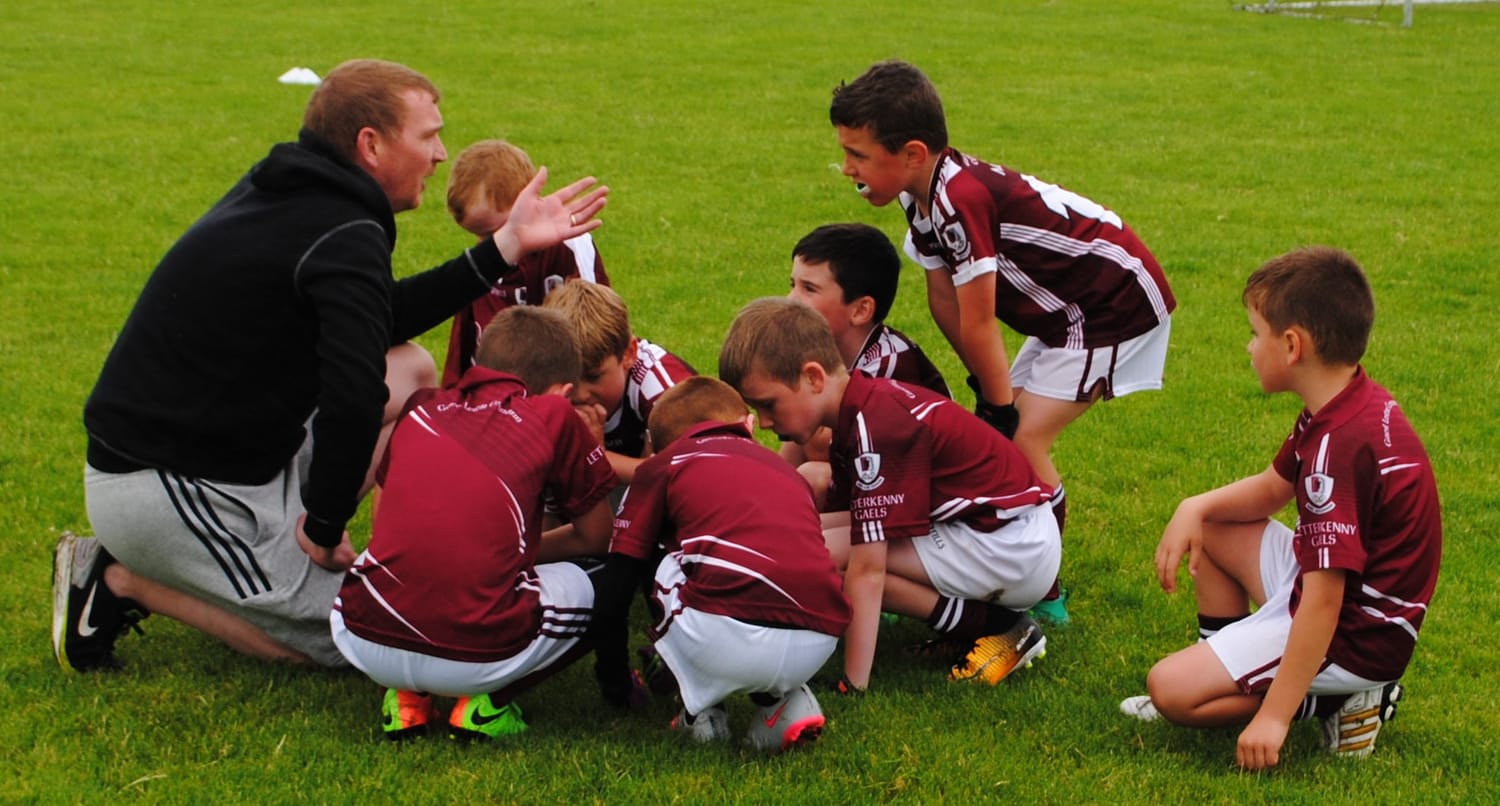 A place
where we can all feel accepted
Built on the foundation of our successful Underage Football Development Pan launched in 2015, the structures, standards and environment evident at Letterkenny Gaels GAA Club is one of the best in the country.
The primary focus at the Underage Football Nursery and Academy is to provide all children with equal opportunities to play football in a fun environment. Our highly qualified coaching teams work on fostering an ethos of participation, fun and inclusion.
The Underage Football Nursery and Academy adopted the GO games "football-for-all" model promoted by the GAA at the time.
Enable your child's full potential.
At Letterkenny Gaels GAA Club, we are very proud of all our boys and girls and their achievements on and off the field.
The club has been represented on GAA and LGFA underage county development squads and teams for many years, demonstrating the quality of the coaching and player development pathway at Pairc na nGael.
Many of our boys and girls play for their local primary and secondary school teams and take part in youth development programmes such as the Dermot Early Youth Leadership Initiative.
If your son or daughter would like to join in the fun and experience of playing Gaelic Football at Letterkenny Gaels GAA Club, don't hesitate to contact any committee member, coach or parent at the club. We welcome all at Letterkenny Gaels GAA club.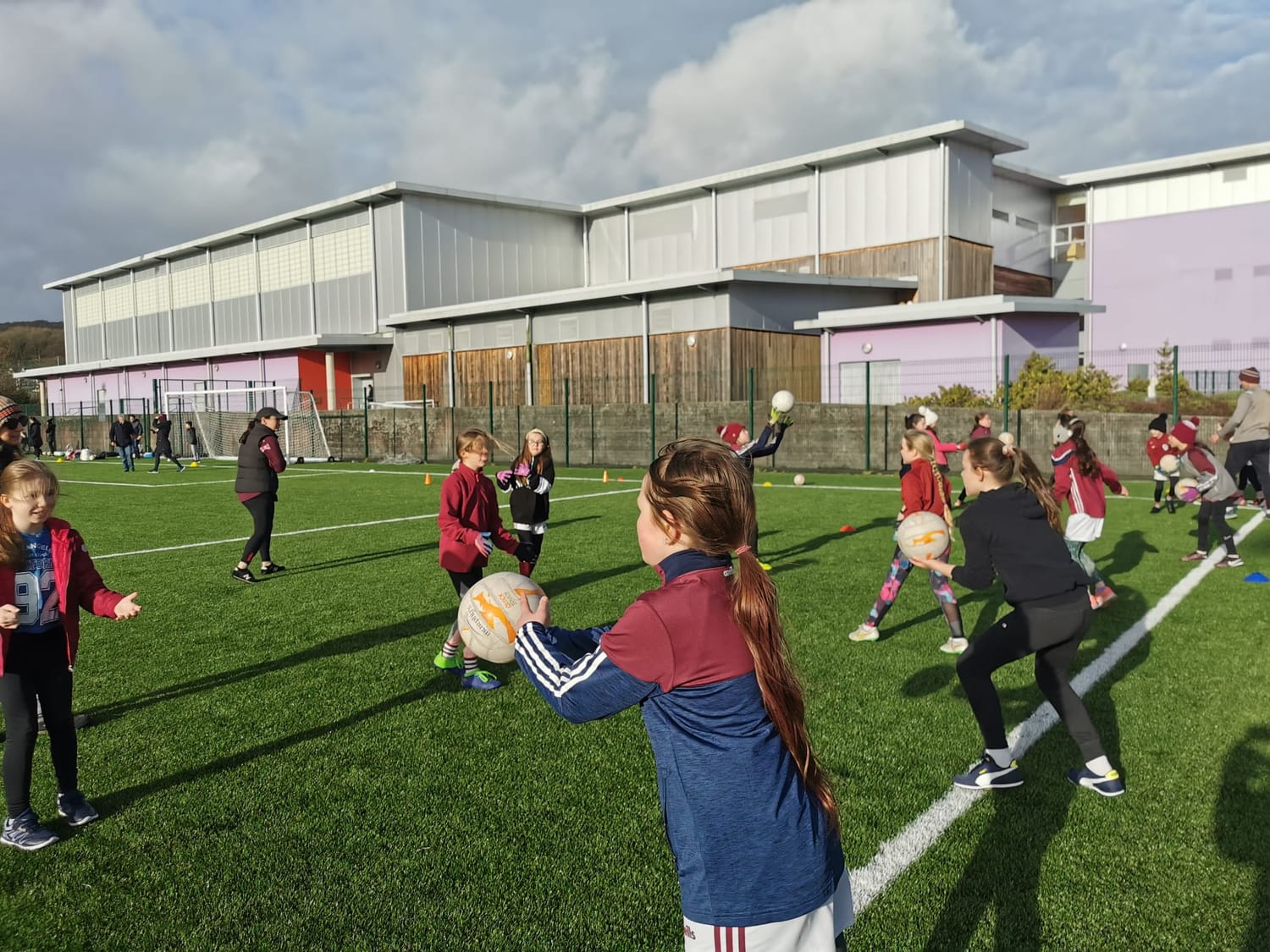 See what the parents say about our club:
Heather:
"If anyone is interested in joining, this is a friendly bunch of people and my son enjoys it."
Bernie:
"That's where mine goes & it's always been welcoming."
Janice:
"My son is nearly 8 and started going to Letterkenny Gaels about May time, he loves it and it is such a lovely atmosphere, the coaches are amazing."